Benefits of Outsourced Payroll and HR Services
Payroll and HR services play a critical role in the success of any business because these services deal with the financial, accounting, tax, and human resources processes in an organization. Some companies prefer to handle payroll functions, recruitment, and onboarding in-house.
However, a large number of companies all over the world prefer to outsource payroll and HR services to enjoy the benefits of a professional payroll services provider.
Outsourcing is a highly reliable option for businesses, especially small companies that have limited resources in terms of capital and number of employees. Moreover, it is easy to get overwhelmed by the demands of HR and payroll, especially in the initial days of your business when you are dealing with many other critical parts of the business.
If you are confused about whether you should outsource your payroll and HR services, keep reading this article to learn the fundamentals of payroll and HR outsourcing and its various benefits for your business.
What does it mean to outsource payroll and HR services?
Choosing to outsource payroll and HR services means that a third-party provider like a professional audit firm in Malaysia will provide professional payroll and HR services. Typical HR services include attracting and training employees to enhance the quality of your working procedures and ensure legislative and regulatory compliance.
 
Professional accounting and audit firms that provide professional accounting services in Malaysia can also implement modern tools and technology in the payroll and HR functions to streamline them and improve the end results.
 
Most payroll and HR outsourcing services are meant for small businesses to enhance their business functions, mitigate operating costs, and facilitate the business in achieving its business goals.
Benefits of Outsourcing Payroll and HR Services
It is extremely important for businesses to utilize all available resources to increase their productivity and minimize costs. Outsourcing payroll and HR services provide many different benefits to all types of companies. These benefits are:
1. Improve Business Productivity
Outsourcing payroll and HR services provide you with more time and energy to focus on business productivity. You will not have to spend time handling common administrative procedures, employee training and payment, and managing the HR team. Instead, you can focus on more core business functions to increase your productivity and profits.
2. Professional Solutions
Startups and small businesses typically do not have access to the solutions available to large-scale organizations. However, if you want access to professional and efficient payroll and HR services, you should consider accounting services in Malaysia to get help from the experts and compete with other businesses.
It is difficult for companies, especially small ones, to keep up with the changing rules and regulations related to many different aspects of a business, like employment laws, insurance claims, and many other regulations.

The good news is that professional audit firms in Malaysia are fully familiar with the law and can definitely help companies ensure maximum compliance with the law.

If you can't comply with legal rules and regulations, you can suffer from serious consequences, like financial loss and legal disputes. Therefore, you should consider outsourcing payroll and HR services to a professional firm that fully understands the law and can ensure compliance throughout your business as well.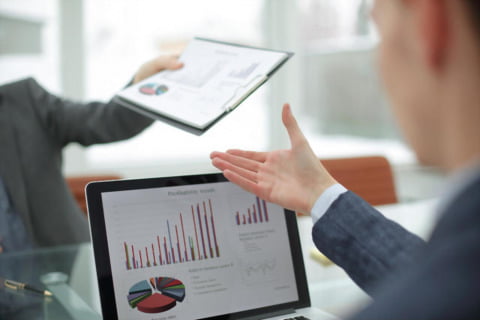 Professional audit firms in Malaysia can significantly improve your recruitment and onboarding functions. You should keep in mind that recruitment can be a make-or-break factor for many businesses, so relying on outsourced HR services is a great way of hiring skilful and qualified individuals in your company.
Payroll reporting is another essential part of payroll services. It is important to keep track of the benefits provided to the employees and taxes withheld according to the law. However, if a company starts managing these procedures in-house, it will take a lot of time and energy to create and manage the reports.

Professional firms can manage these important processes for you. Hence, you will have no issue in providing reliable and updated payroll reports to the tax authorities and in-house business decisions as well.
These benefits of outsourcing payroll and HR services are good reasons why companies should consider relying on a professional audit firm in Malaysia to handle their payroll, HR, and accounting services. It will significantly boost the quality, productivity, and efficiency of your business procedures, which, in turn, will help you make consistent profits.